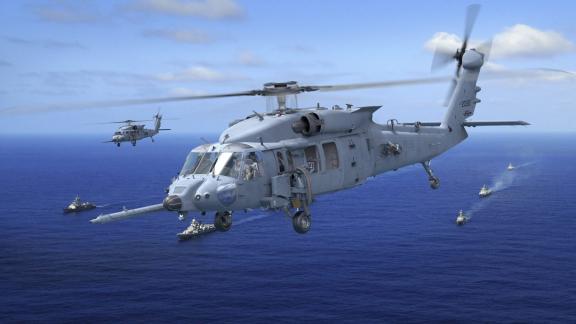 Posted: March 17, 2022
Winonics announces the recent approval by Lockheed RMS as an approved supplier for rigid printed wiring boards for IPC-6011 and 6012 specifications. The approval followed a rigorous quality and systems audit that was conducted by the Supplier Quality Services department of Lockheed RMS based in Moorestown, NJ.
The Lockheed Rotary Mission Systems business unit portfolio features more than 1,000 programs, including helicopters, integrated air and missile defense, littoral warfare, undersea warfare, radar, electronic warfare, cyber solutions, C4ISR, and training logistics systems. This business unit supports the US Airforce, Coast Guard, Marines, Navy and Missile Defense Agency as well as intelligence, civil, commercial and international military customers.
Wil Berube, Head of Quality commented "The entire Winonics team has been working diligently since 2020 to upgrade the facility with new capital equipment. Concurrently, our leadership team has continually invested in our people by providing the latest in IPC training and certification and striving to deliver quality PCBs on time, every time. It is extremely exciting and gratifying to have received approval from Lockheed RMS which tangibly validates the efforts we're making. We look forward to providing Lockheed RMS and their subcontractors with the high level of quality they expect."
About Additive Circuits
Additive Circuits Technologies develops critical manufacturing solutions for advanced technology interconnects for the Defense, Aerospace, and Telecommunications markets. Product applications include Radio Frequency through Millimeter Wave transmissions, Ultra-High Density Interconnects to support ultra-fine pitch BGA devices, Waveguide structures, and planar and non-planar Antennas.
---
Media Contact: