WINONICS has been manufacturing rigid printed circuit boards for more than fifty years, alongside its sister company Bench2Bench which specializes in complex flex-circuit manufacturing. Both facilities have a proud legacy built upon a commitment to customer success, superior quality and exceptional customer service.
In July 2020, Winonics and Bench2Bench were acquired by Additive Circuits Technologies (ACT). With a compelling vision to expand heavily into advanced technologies, ACT has invested more than $4M dollars in new equipment with an additional $4M investment scheduled for 2023. To execute on this vision, ACT has assembled a world class cross-functional engineering team built to support the needs of our existing customers while concurrently expanding our advanced technology footprint.
Organization
Additive Circuits Technologies, LLC
Winonics, Brea, CA

 Multi-layer Rigid, Rigid-Flex, and Flex PCB Manufacturing; Heavy Metal Machining; Additive Circuit Technology

Bench 2 Bench Technologies, Fullerton, CA

Complex Flexible PCB Manufacturing
Winonics Leadership
Dennis Brown
Chief Executive Officer

Sidali Koulougli
VP/General Manager

Waheed Danishgar
Director of Engineering

ALDO VEGA
Director of Technology

GARY ABEL
Director of Operations

ADAN URBINA
Director of Quality
Winonics Facility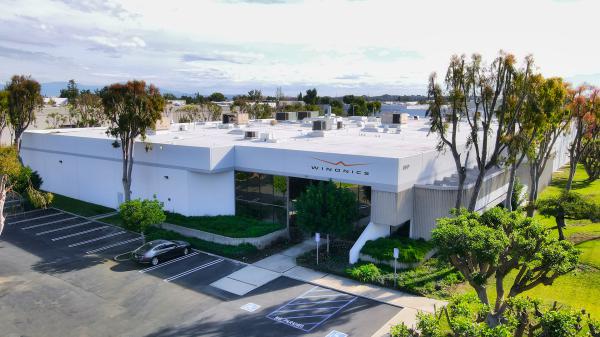 North American Manufacture Located in Brea, CA
Founded in 1967
50+ years Multilayer rigid PCB expertise
52,000 SQFT
ISO 9100:2015
AS9100D
IPC 6012
ITAR
UL

Additive Circuits Technologies develops critical manufacturing solutions for advanced technology interconnects for the Defense, Aerospace, and Telecommunications markets. Product applications include Radio Frequency through Millimeter Wave transmissions, Ultra-High Density Interconnects to support ultra-fine pitch BGA devices, Waveguide structures, and planar and non-planar Antennas.
Additive Circuits Technologies (ACT) develops and implements proprietary technologies for applying a wide range of conductive materials to novel and advanced dielectric surfaces.
The Company's expertise is comprised of the development and implementation of advanced additive metallization methodologies, and the design and engineering of capital equipment, automated and semi-automated equipment lines.
Additive Circuits' unique solutions deliver controlled additive metallization capabilities in x, y, and z-axis. The precise conductor geometries can be built up to ultra-thin depositions where advantageous, in both planar and non-planar applications. Conductor width resolutions are within 10% tolerances with line and space specifications down to .25µm. The improvements result in high performance circuitry with optimized signal integrity and minimized loss, higher feature densities and improved routing options, potentially reduced layer counts, and higher manufacturing yields.

While the Fullerton, CA facility was founded in 1967, the Bench2Bench name was adopted in 2008. Bench2Bench, was founded on the idea that ultra-high density interconnects require special expertise and handling, unique engineering considerations and close working relationships between customer and provider. The products built here are not your average PCBs but are fully custom flex circuitry with ultra-fine features. These circuits can be used in a variety of applications, with special opportunities for use in the medical market. From the class 10,000 clean room to the plasma etching equipment and laser drill, the facility and staff are ready to produce quality flex circuits.