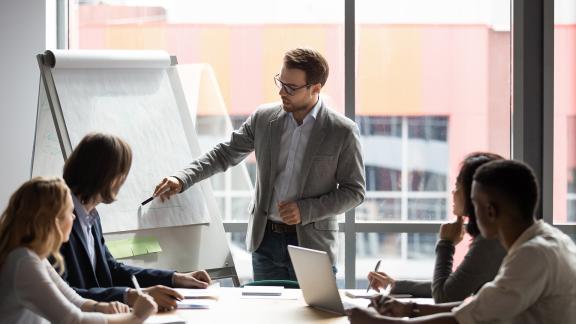 Posted: March 3, 2022
Today Winonics announced the successful completion of IPC-6012 training and certification for five upper management personnel and eleven department leaders and lab personnel in their Brea, CA facility. The latest certifications are part of a larger company-wide initiative begun in 2021, with a plan to have all production employees trained and certified by the end of 2022.
With the appointment of David Torp as CEO in 2021, who was formerly the IPC Vice President of Standards and Technology (2007-2014), a directive was established to ensure that the entire Winonics production team would be fully supported and equipped with IPC-6012 and IPC-600 training and certification.
Jordan Wines, Front End Engineering Manager at Winonics, is a certified IPC trainer and is leading the initiative and conducting all in-house training including those completed this week. Wines' approach encompasses a multi-tiered approach that will first certify the engineering team, followed by supervisors, the quality team, the lab team and operators. The result will be that all employees will be able to self-inspect their work at every stage of the process and identify non-conformance issues early in the process when they can be mitigated or corrected. Furthermore, early detection of issues will enable the staff to provide better communication and transparency with customers, preemptively avoid costly failures, and make the overall factory and process flow more efficiently and reliably.
Wil Berube, Head of Quality remarked, "Winonics is committed to ensuring the delivery of quality PCBs on time, every time. Frankly, this is not feasible without ensuring every single person on our production team is trained and certified to industry standards. Unfortunately, this is not the typical practice for most PCB fabricators which inevitably results in a negative and costly impact to product quality and on-time delivery. By investing in our people through IPC training and certification, we will be able to consistently deliver high-quality products on time--setting Winonics apart competitively."
About Additive Circuits
Additive Circuits Technologies develops critical manufacturing solutions for advanced technology interconnects for the Defense, Aerospace, and Telecommunications markets. Product applications include Radio Frequency through Millimeter Wave transmissions, Ultra-High Density Interconnects to support ultra-fine pitch BGA devices, Waveguide structures, and planar and non-planar Antennas.
---
Media Contact: